Hi all aquarists!
My name is Tim, I'm a newly adopter of this amazing hobby / passion, and I'm having a gosh darn blast with it. It's mainly used as a stress reliever for me, like a bonsai tree garden! :smile2:
Can't wait to become an active "forum goer" here at Aquarium forum!
Anywho, here are my current setups (mind you I've been in to the hobby for under two weeks and am looking for all possible tips and pointers as I have been furiously researching the hobby).
My first, a 10 gallon glo tank. All plastic decor. :crying: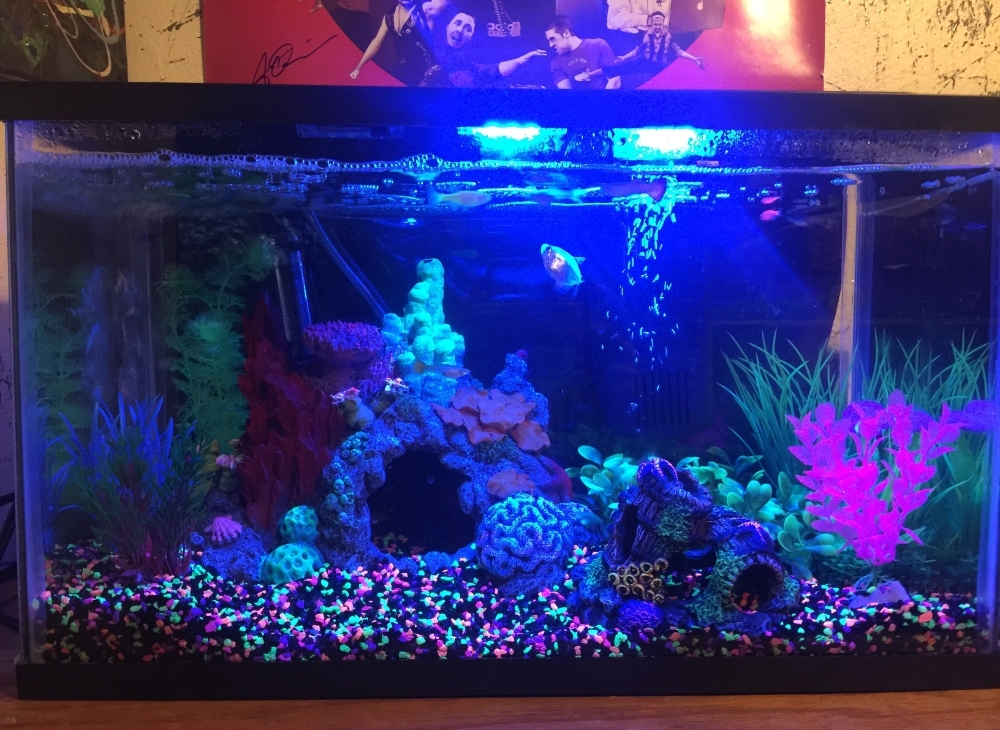 Twas my first introduction. 3 fish died due to ammonia levels, of which I had no idea would be a problem (A problem which I have learned everything about and fixed)
Currently there are 2 glofish tetra's, 2 glofish danios, 3 pregnant guppies, 1 male guppy, a pleco ,and a pregnant ghost shrimp.
This is my room tank, and I like it a lot. But I was ready to move onto a bigger project.
And thats where my new 40 gallon tank comes into play! :fish10: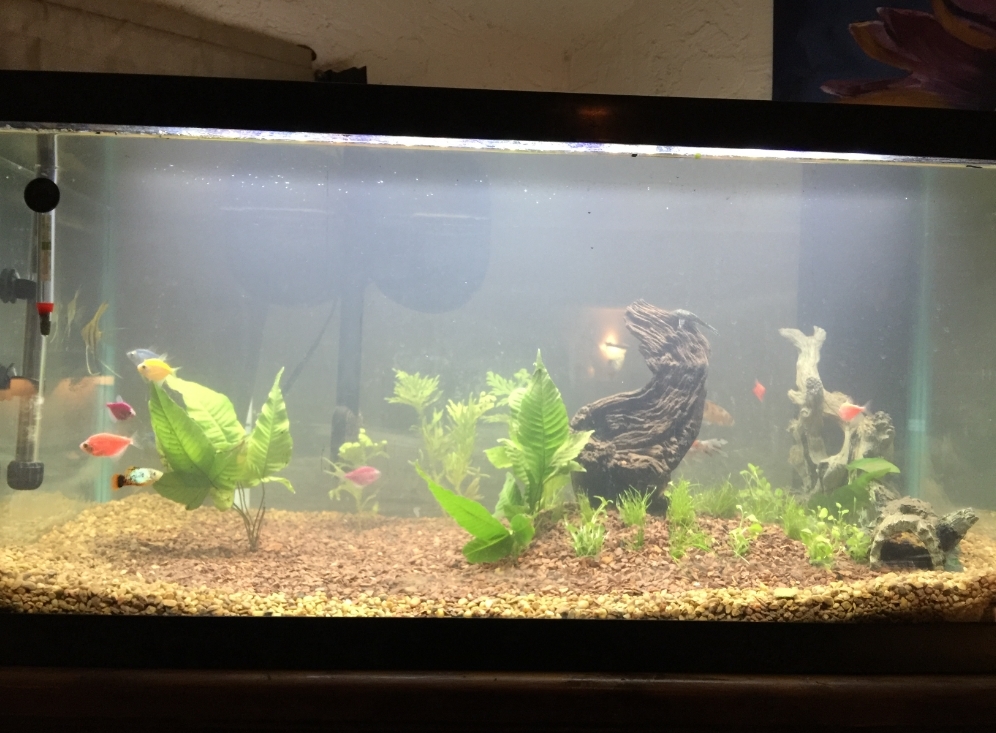 This one was
HELL
. and I say that because fluorite is
HELL
. But after plenty research I have for the most part cleared the inevitable mud sludge that had taken over my tank, waited a day, planted, then added fishes.
2 Angel Fish
8 Glo Tetras
2 plecos
2 fancy longtail goldfish
and 2 fishes I don't remember the name of!
To clear the mud I have spent hours with filter floss changes, water changes, products like clarity, etc. (it was a nightmare) but it was fun!
So that's my setup, and nice to meet you!
Ps. Why am I not allowed to add an avatar :C