Discussion Starter
·
#1
·
Yeah, so it's a weird name, but I tend to have an impatient nature, and my 3-year-old keeps asking "Where's the fish?!?", so this project will be a lesson in patience for the both of us.
Here is the first picture of the tank: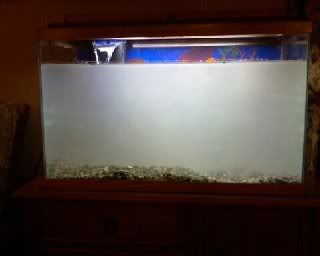 Obviously, in my impatience to get started, I forgot to rinse the gravel. No worries, I plan to do a fishless cycle. I do have a couple of plants hanging out in bags. Hopefully they can stay there until the water clears.
I sucked out most of the water with a shop vac and added new, so it's much clearer. Hopefully it will settle soon.
Not the best start, but I'm optimistic!!