Discussion Starter
·
#1
·
So i started with a 10 gal and upgraded to a 29. I don't have much in it so far, but here it is (sorry for the crappy cellphone pic):
So far i only have:
2 bloodfin tetras
3 glofish (i had 4 but one was too weak and got sucked in the filter
)
1 blind cavefish
1 african dwarf frog
3 snails
I only have a few decorations. i plan on filling the entire right third with fake plants and a few live ones. the left side will have more rocks and caves too.
I also have an angel in my old 10 gal that i have turned into a quarantine tank where i will put all my new fish for a week or so so that i can make sure they don't have any diseases or anything that will affect my other fish. Here's my angel: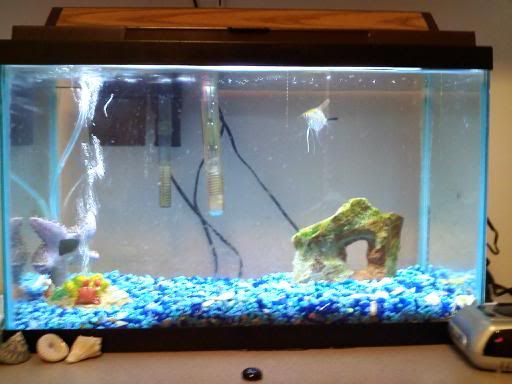 I'm probably going to get a catfish oto soon to help with algae, but what do you guys think/suggest?