Discussion Starter
·
#1
·
Last night I went to my LFS (Petsmart) to get plants for my tank. They didn't have any growing submerged but they were selling some terrarium plants in a tube as aquarium plants. I assume they're all going to die but it was a fun way to blow $20 leftover from Christmas ...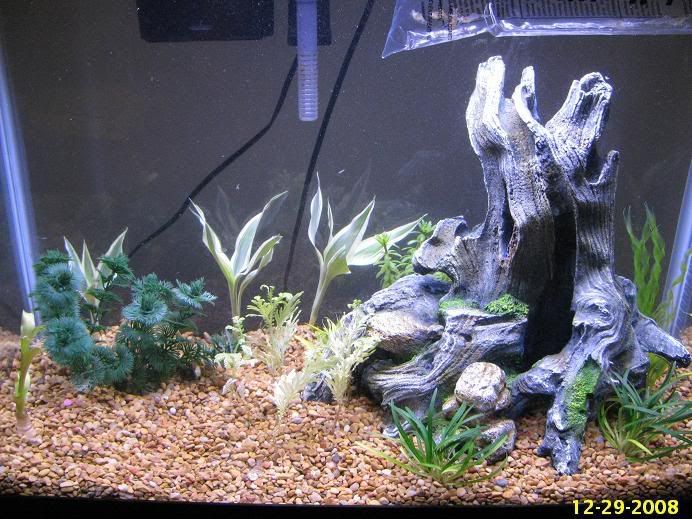 This is my current setup (it needs a background). Some of the plants are fake, but until I get some decently-growing live stuff I want to leave them in there.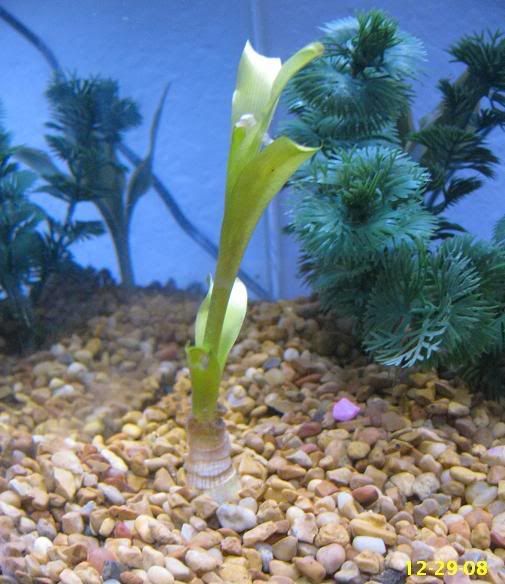 An onion plant I gerw from a bulb (also purchased at Petsmart, this is the only bulb of a pack of 12 that didn't rot). Is it planted too deeply? The leaves are all a little squared-off because I cut off the damaged parts. Not sure I did that correctly or not.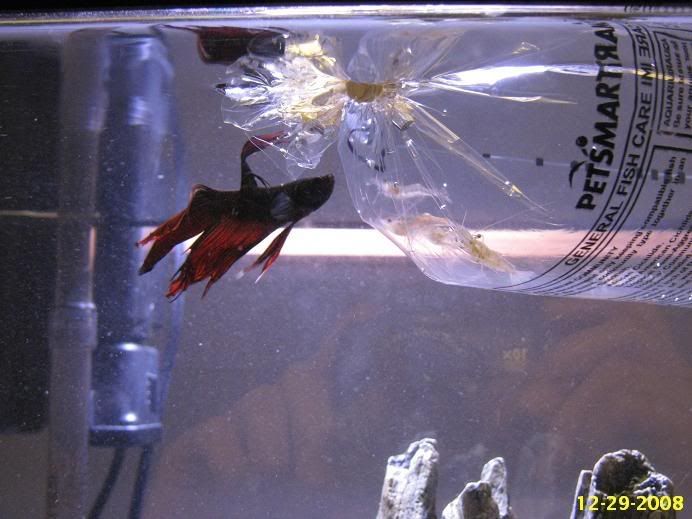 My tank's only non-plant inhabitants: Pedro the betta and about half-a-dozen ghost shrimp. His tail has seen better days.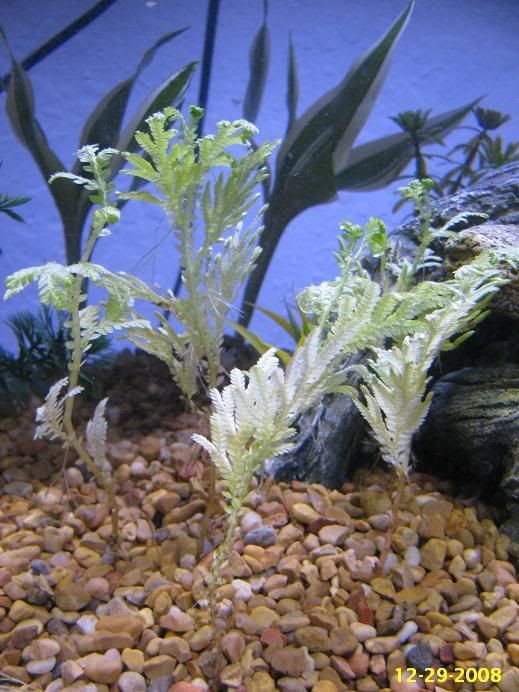 No idea what this stuff is. It's pretty tiny and has very fine roots coming off from the leafy part. I had to cut off more bad leaves and gave the tips of the roots a tiny snip as well. I've read this will help promote growth. Behind it you can see what Petsmart was calling "white ribbon plants". I've read they refuse to survive under water so we'll see how this goes. (And yes - they also got pruned).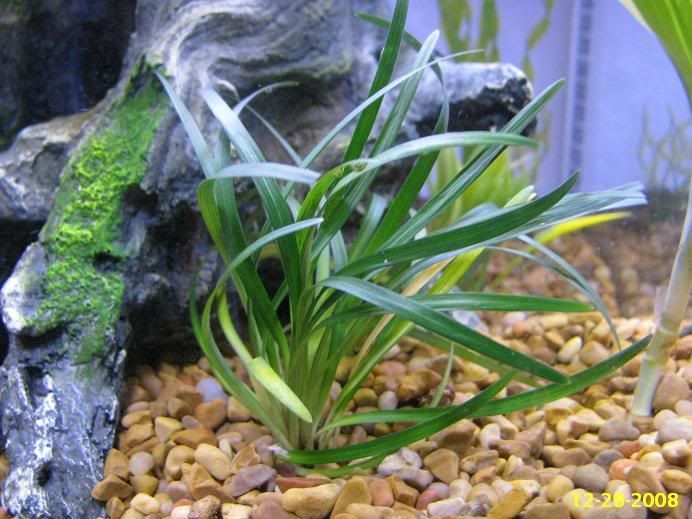 They were selling this stuff as "kyoto grass" I believe. It's small but I love the way it looks. Hopefully it doesn't all rot and die now that it's living underwater.
Anyone got any suggestions on care of my plants? I gave them 4 tsp of Tetra's plant food (per directions on the bottle). Would also love to know what they're actually called.