Discussion Starter
·
#1
·
Hey guys, just got into the aquarium hobby, here are some pics of my 20 gal that has been set up for about 2 months.
Also, I will be moving in about a month, from norcal to socal, and I have no idea how to move this tank...I REALLY need some advice on how to do this im starting to get a little nervous about the 8 hour drive and how im going to transport these fish.
Fish Count...
1 EB Jack Dempsey
1 Clown Loach
1 Dalmatian Molly
1 Cory Cat
4 Platy's - Tuxedo, Sunburst, Rainbow, Mickey (Rainbow had 3 babies)
2 Algae eaters of some sorts (forgot what they are, need help identifying)
Some older pics-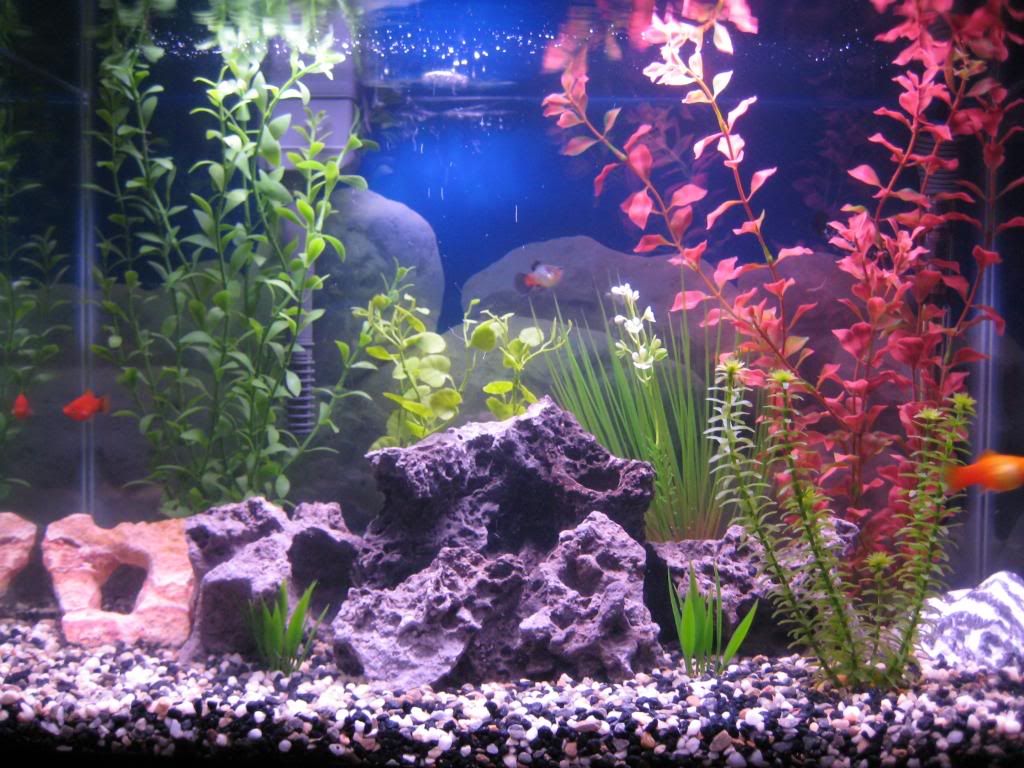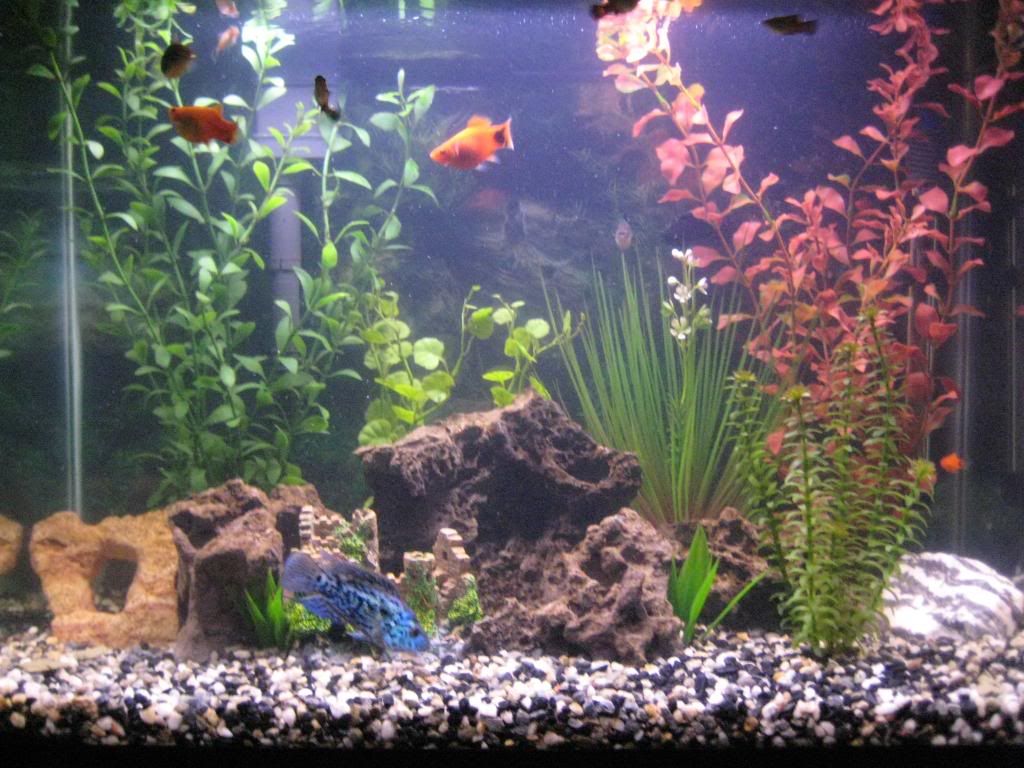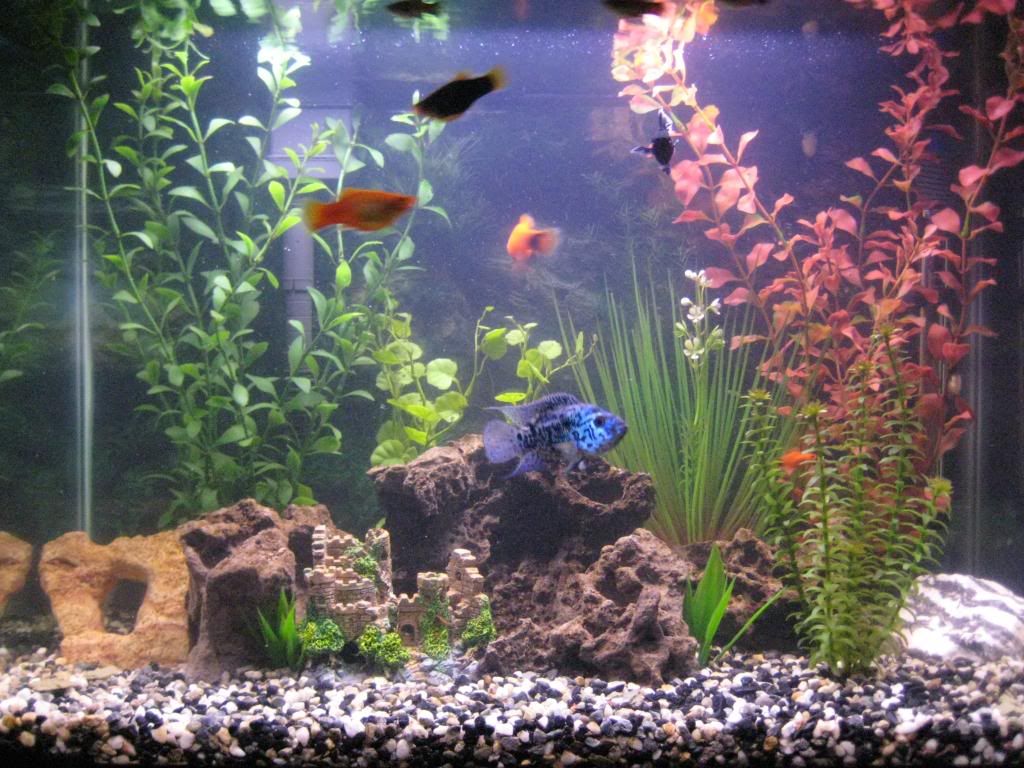 Redesigned the tank the other day-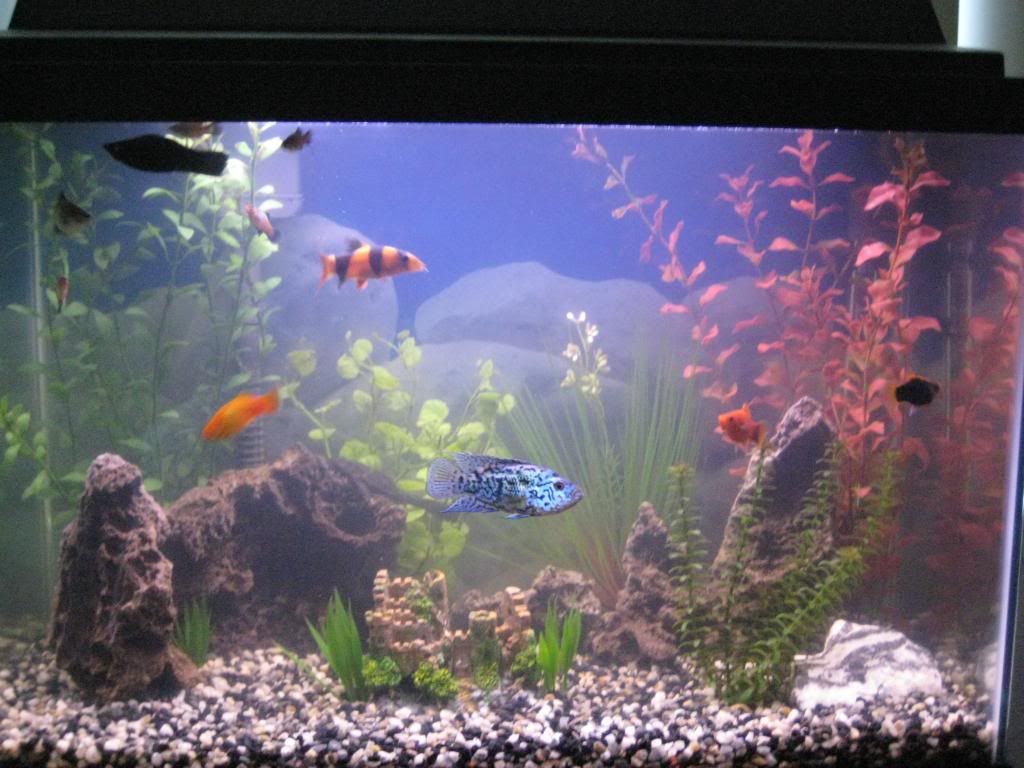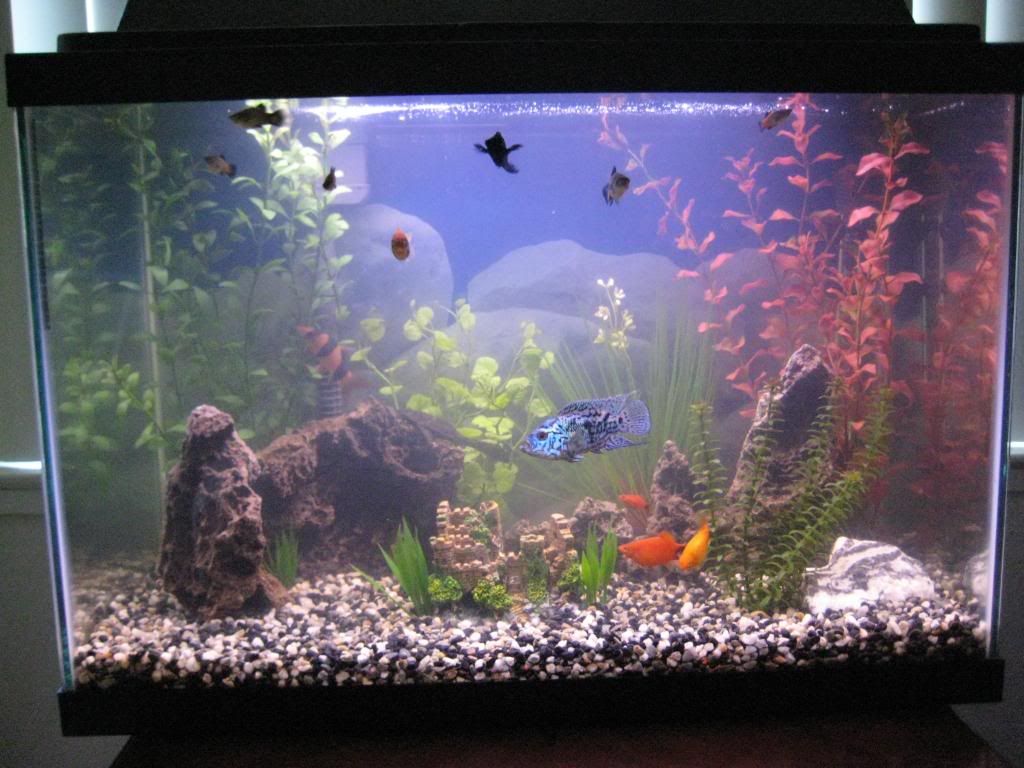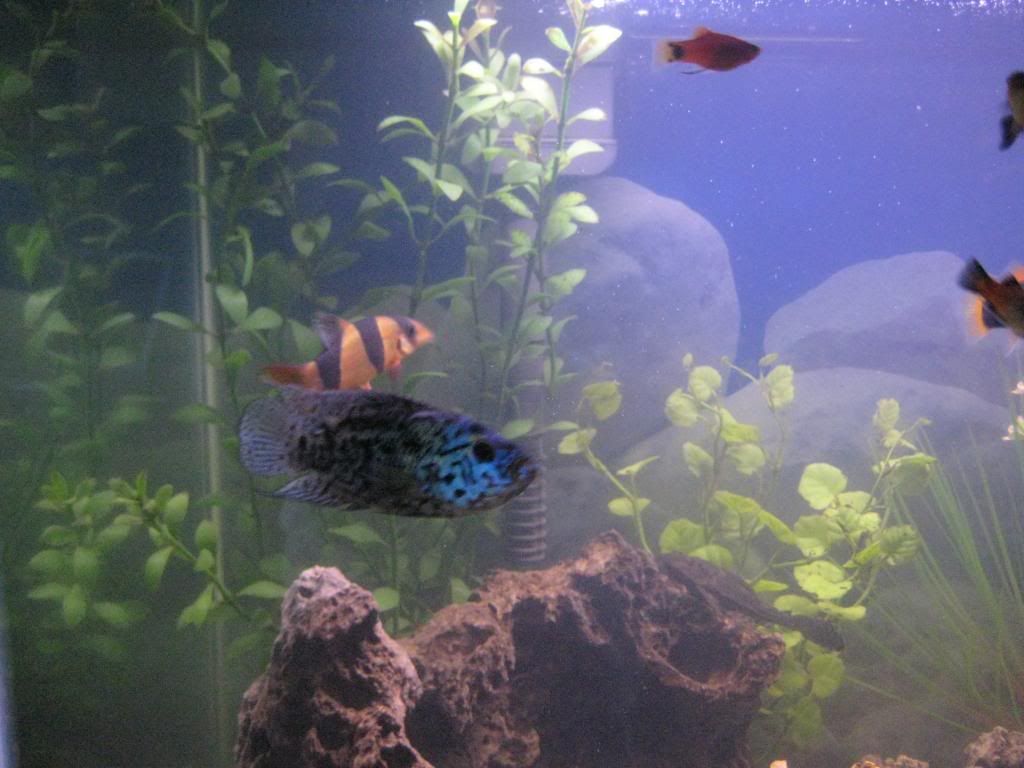 This is the one i need help identifying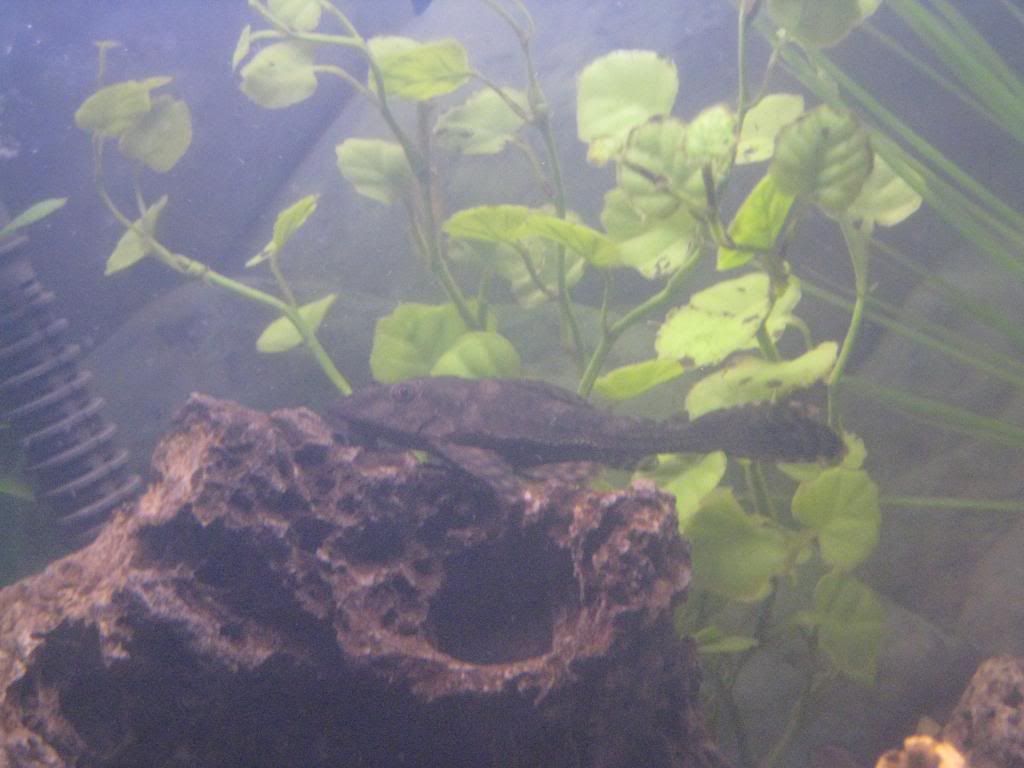 Also, i know the EBJD and the Clown Loach will grow big, i plan on a 55 in the next 2 or 3 months and getting the Clown Loach another buddy to play with.
Let me know what you guys think of my first tank!!